A Warner Brothers picture 1942

Directed by Irving Rapper

Writing Credits:
Olive Higgins Prouty (novel)
Casey Robinson (screenplay)

A Boston spinster blossoms under therapy and finds impossible romance.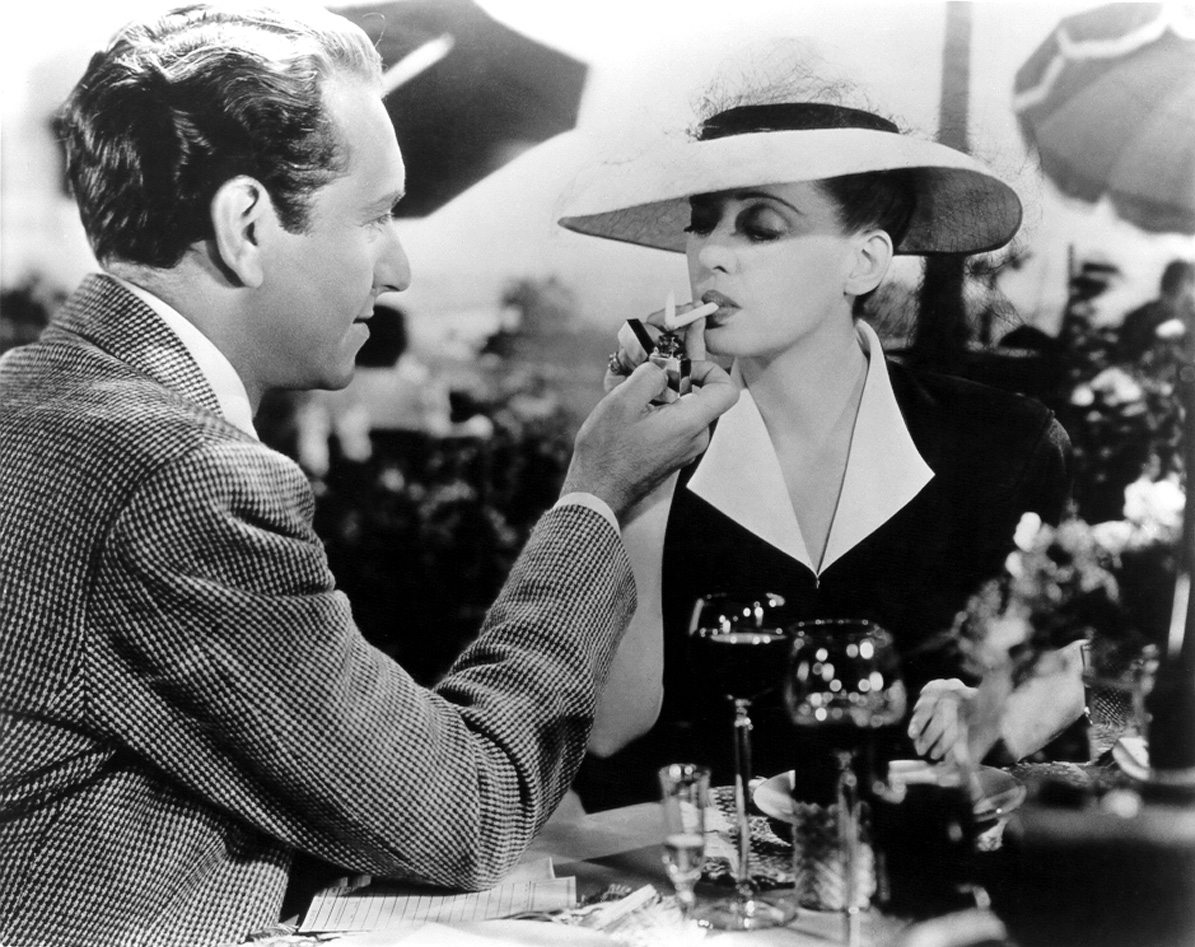 Bette Davis successfully transforms from ugly duckling to socialite in this Hollywood equivalent of a Kate Chopin novel. The film capitolizes on Davis' ability to look homely, as well as her acting chops, which were second to none. At the time it was a revelation - how could someone so ugly become so beautiful? - but I can't help but think that this film is directly responsible for standard cinema cliche of the 'glasses' phenomenon that feminist theorist Laura Mulvey once outlined. Happiness is directly linked to beauty, and then male gaze, but can a woman not be happy on her own? Regardless, the film has a superb cast - including Claude Rains, Paul Henreid, and Gladys Cooper - and will probably be remembered as the quintessential woman's picture. Look for the scene in which Paul Henreid places two cigarettes in his mouth, lights them, and then passes one to Bette Davis - truly classic.