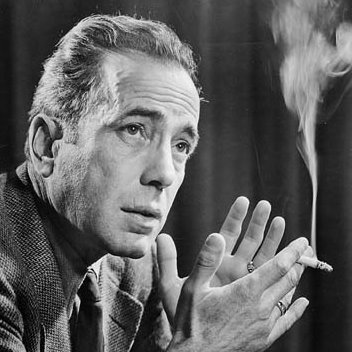 A Warner Brothers picture 1941

Directed by Raoul Walsh

Writing credits:
W.R. Burnett (novel & screenplay)
John Huston (screenplay)

Roy 'Mad Dog' Earle (Humphrey Bogart) is broken out of prison by an old associate who wants him to help with an upcoming robbery.



The film that made Humphrey Bogart a star, High Sierra also put film-noir on the top of Hollywood's to do list. A tense crime caper with a dark, bloody ending, it's no surprise that Dillinger is mentioned in the trailer - Sierra was loosely based on his life, despite his name being high on the blacklist of topics too taboo for mainstream cinema. The film also features Ida Lupino, who despite being one of the first female directors in Hollywood doesn't quite get the recognition she deserves. She's a great actress, and a fine director to boot. The picture is pretty straight forward, but it's great to see a pre-Casablanca Bogie perfecting his hard-ass image.