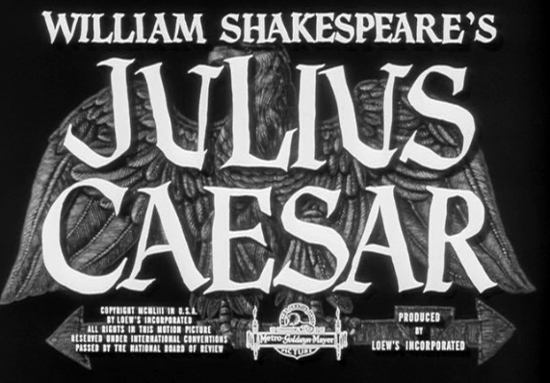 An MGM release 1952
Directed by Joseph L. Mankiewicz
Written by William Shakespeare (play)

An epic version of Shakespeare's classic play of betrayal and repentance.



Brando recieved his third of four consecutive Oscar nominations for this film, in which he appears all of about twenty minutes. In that twenty minutes, however, Brando gives one of the most intense performances of his career as Marc Antony, delivering Shakespeare's classic "Friends, Romans, Countrymen" speech with such unbridled passion that it almost makes sitting through the rest of this snoozefest worth it. Edmond O'Brien makes an appearance as well, and is the only other actor on the screen who can seem to captapult this epic-in-scope retelling of Caesar beyond being a mere big-budget stage play. Mankiewicz has some interesting shots in there, but this one is for Brando fans only.