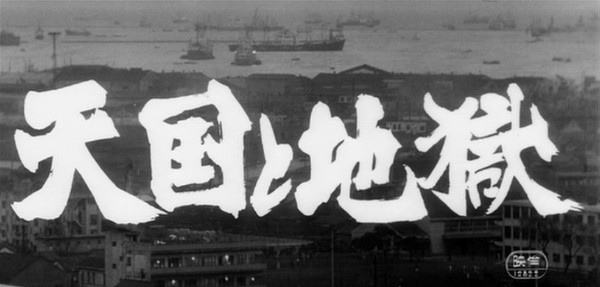 Mamet & Nichols to Remake Kurosawa's High & Low -- /film.com

Been a while since I've posted on here, but this news item prompted me out of retirement. Mike Nichols (Closer, The Graduate) and David Mamet (Glengarry Glen Ross) plan on remaking Kurosawa's classic 1963 drama High & Low. The remake is supposedly going to be produced by Scott Rudin and Martin Scorsese.

This is probably my favorite Kurosawa film, one that's made with a lot of heart and technical skill. The film tells the story of a rich man who must pay ransom for the son of one of his employees. It explores the economic disparity between rich & poor in post-war Japan. Kurosawa's first film to be shot in widescreen, his staging is absolutely incredible. He knew just where to put his actors to maximize each shots impact. And the presentation of geography and the city landscape is also unbelievable.



Normally I'm flat out against remakes of perfect films (and this film is perfect), but my feelings are mixed on this one. While it could never hold a candle to the original, it could be very interesting thematically, considering the current political and economic climate.

Give the original film a look, if you haven't already. You won't be disappointed.

Also, expect more regular posts from here on out. I'm watching more movies and want to make a better record of what I've seen.